THE LINDENWOOD LUNCHEON
About the Lindenwood Luncheon
Join us for an unforgettable experience at the Lindenwood Luncheon, bringing our supporters together to celebrate appreciation and recognition. As we gather to honor the remarkable individuals and groups who have contributed to the success of Lindenwood, we invite you to be a part of this extraordinary occasion, complete with award presentations, a wine pull, and a silent auction!
The Lindenwood Luncheon is an opportunity to unite and express our deepest gratitude to the individuals who have tirelessly supported us. It is a time to celebrate the collective achievements made possible by their dedication.
---
The Awards
| Enduring Partnership Award
The Enduring Partnership Award is presented to a group or person who has demonstrated outstanding participation at our retreat facility over the years. This award honors their unwavering commitment to engaging with our community and taking full advantage of all our retreat center offers. Through their active involvement in our programs, events, and retreats, they have enriched our community and contributed to the growth and success of our facility. We are grateful for their continued support and engagement and are honored to recognize their efforts with this award.
2023 Nominees:
Episcopal Diocese of Northern Indiana, Fatima 12-Step Retreat, Holy Cross College
| You Made the Difference Award
The You Made the Difference Award is presented to a generous and committed individual or organization who has significantly contributed to our retreat facility. Their contributions have helped us expand our offerings, enhance our facilities, and provide a peaceful and rejuvenating space for our guests. This award symbolizes our appreciation and recognition of their remarkable contributions to our retreat facility. It celebrates their support's impact on our center's growth and success.
2023 Nominees:
Kathryn & Robert Meyer, Peter Pearson, Fr. Jerry Schweitzer
| Saint Katharina Spirit Award
This award recognizes an individual or group who embodies the core values of Lindenwood, as well as those of our foundress, Saint Katharina Kasper of the Poor Handmaids of Jesus Christ. The recipient demonstrates openness to the spirit, fosters community, embraces simplicity, and treats all with dignity and respect. Their commitment to inclusivity has helped create a welcoming and safe environment for all who come to our center to explore their spirituality, connect with others, and find inner peace. Their efforts have contributed to the growth and success of our community, and we are honored to recognize them with this award.
2023 Nominees:
Elisa Jenkins, Elsa Littman, Fr. Ryan Pietrocarlo CSC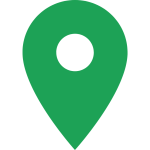 Location
Lindenwood Retreat & Conference Center
9601 Union Rd
Plymouth, IN 46563
---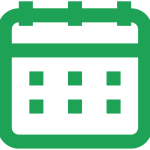 Date & Time
Tuesday, October 3rd
10/03/2023
11:00 a.m. – 2:00 p.m. EST
---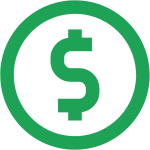 Price
Single Ticket, $60
Table of 6, $300